Services and facilities provided by Tonbridge Cottage Hospital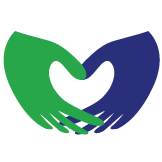 The Tonbridge Cottage Hospital (TCH) provides 26 beds and is managed by Kent Community Health Foundation Trust.
The hospital has two part-time Matrons, registered nurses, rehabilitation assistants, health care assistants, physiotherapists, occupational therapists, a care manager, pharmacist, visiting medical officer and medical consultants.
General rehabilitation services are provided for inpatients of Goldsmid Ward, Primrose Ward and Somerhill Ward. Up to 12 beds are provided for the rehabilitation of post-operative hip fracture patients, with one bed used for intravenous ambulatory care. Two of the beds are theoretically for palliative care. The hospital has one Day Room and one Dementia Tea Room, one in each arm of the hospital. In addition, there are two inpatient gyms managed by the inpatient physiotherapists.
Tonbridge Cottage Hospital
Vauxhall Lane, Marden, Tonbridge Kent, TN11 ONE
Phone: 01732 353653
The hospital focuses on the care and rehabilitation of patients, mostly older people, as they recover from illness or injury. Nurses, physiotherapists, occupational health therapists and dementia support therapists support people to regain their strength, independence and confidence so they can hopefully return home as soon as possible.
In the main part of the hospital, there is an out-patient physiotherapy department and podiatry patients are seen as outpatients. There are offices for podiatry, children's speech and language service and West Kent Social Services.
In the Bungalow behind the main building is a base for many community services including, the Rapid Response Team, Hospital at Home, Community Rehabilitation Team and Intermediate Care, Community Dieticians, The Falls services, Wound Care service, Enteral Feeding and dieticians responsible for home treatment, and the Community Liaison Team.
The Annexe (which is the portakabin to the south west of the main hospital) is the base for the Enhanced Rapid Response Team which is part of the Home Treatment Service. The Annexe is also use for outpatient services including Consultant Outpatients in Dermatology, Podiatry has a clinic here as well as in the main building. There are nurse clinics for Epilepsy, Heart failure, and managing incontinence problems. There is a Falls, Pain and Parkinsons Clinic. The Adult Speech and Language Therapy are based here. Clinics are run by the special and community dieticians and urology physiotherapy. There are also Knee and Musclo-Skeletal Classes. It is a base for the Community (District) Nurses, Evening and Night Nurses, Complex Care Nurses and Home Treatment Services.
In 2007 the kitchen department was awarded a Healthy Eating Award by the Environmental Health and Housing Services of Tonbridge and Malling Borough Council, for offering healthy menu choices. In March 2012, they had a top Food Hygiene rating from the Food Standards Agency. The cooking has now changed to mostly prepared food.
There is ample free parking and disabled access. The Arriva Bus 211 travels between Tonbridge Castle and TCH every two hours.