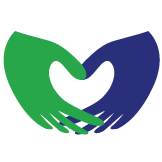 The League of Friends was set up on 25th June 1958 to assist Tonbridge Cottage Hospital through fund-raising efforts and the collection of donated money and legacies, aiming to provide the hospital with equipment and services that the NHS cannot normally supply. You'll find a list of our contributions here. We also help in the Hospital's work through volunteering and the provision of practical support for patients, visitors and sometimes staff.
We are proud of our help for the Hospital and Community over the years. At present the NHS in Kent is reviewing Community Hospitals. We hope that they take note of the population numbers locally (Tonbridge, Tunbridge Wells, Paddock Wood and surrounding villages) and the large percentage of the local patients who are admitted to other community hospitals."
— Dr David Goodridge, Chairman – June 2022
We work closely with the management of the Hospital in deciding what is needed, and in recent years have contested various decisions by local NHS management to reduce the number of community rehabilitation beds. The League of Friends also supports health services provided in the vicinity of Tonbridge. Find out more about the impact of our work and contributions.
If you're interested in joining, simply fill out the form found on the support page.
Chairman:
David Wells. Email david.wells@tch-lof.org.uk
Vice-Chairman:
David Goodridge is a retired General Medical Practitioner who worked in Tonbridge and was formerly Medical Director of South West Kent Primary Care Trust. He was the lead G.P. in the judicial review on TCH in 1988. He joined the Committee in 2008. Email david@tch-lof.org.uk.
Treasurer:
Susan Greenhalgh is a retired Practice Manager of Woodlands Health Centre, Paddock Wood. She now works during term time with Kent College in their health centre.She lives in Tonbridge. She joined the Committee in 2014. Email susan@tch-lof.org.uk.
Secretary:
Andrea McDonnell 2022 – present. Email andrea@tch-lof.org.uk
Membership secretary:
Christine Parker: Former Managing Director of Abbey Funeral Services in Tonbridge, a past President and fellow of the National Society of Allied and Independent Funeral Directors and also, formerly, Principal of the Independent Funeral Directors College. Chris is also Chair of both Tonbridge & Tunbridge Wells Dementia friendly Communities. She joined the Committee in 2010. Email chris@tch-lof.org.uk.
Auditors:
From the beginning of the LOF, the Accounts were audited on a voluntary basis by the Chartered Accountants, Creasey Son & Wickenden. From 2017 the auditor has been Lindeyer Francis Ferguson Ltd.
Cottage Club Administrator:
Jill Goldsworthy. Email jill@tch-lof.org.uk
Other Committee Members:
Ray Fuller who obtained an M.A. degree in hospital architecture. He joined the Committee in 2007.
Jean Millman is a retired NHS Speech Therapist who now does voluntary work at TCH.
Greer Stolton. Email greer@tch-lof.org.uk